Starting off the year highlighting another amazing woman. I feel beyond lucky to have this woman as apart of my preferred bridal team. She KNOWS what she's doing! I admire her for not always looking so chic & effortlessly put together, but also her skill to give each Bride to Be that walks in her door the ultimate intimate Bridal Experience.
I met this stylish woman at a bridal show at the end of 2012. I was drawn to the House of White's set up by how extremely chic and modern it was. I introduced myself to Andrea, who was extremely warm and approachable, and we exchanged info.
I really didn't expect much to come of it because a lot of that goes on at Bridal Shows. I am soooo happy she later contacted me to do makeup for her bridal boutique, House of White, soon after. This woman has utilized my skills over and over again. I am falling in love all over again with Bridal work seeing the great attention to detail Andrea puts into everything from her boutique set up right down to the Thank You cards she sends out.
Get to know her!
How did you make becoming a Bridal Boutique a reality, and what advice do you have for other women starting their own business?
Well, looking back on it, it's like trying to recall a really good dream. It all feels like a blur! I suppose this journey all started when I moved to Toronto with my now husband, Christopher. I thought moving to the big city was the perfect excuse to go back to school to study fashion design. I had a dream of working in bridal gowns, and wanted to learn how to design and construct a gown from the sketch to reality. After graduation I got my first job working for a couture bridal designer - as is common with most first jobs, there was a lot of fetching coffee and making copies, but slowly I evolved into working on the design team. I learned so much about designing a gown, properly fitting a gown, and the little tricks and details that go into a quality wedding gown. After a few years I started working one-on-one with real brides who came to our studio to shop for their gowns and totally fell in love with the process. Styling brides segued into a full time position as a bridal stylist, and I've never looked back. I started dreaming up my fantasy bridal boutique; a gorgeous setting where I work one-on-one brides day in and day out. It was time to make this dream a reality, and where better than back home in Southern Indiana? My husband and I fell in love with Historic Newburgh and decided to establish House of White at our gorgeous building at 3 Market street.

Starting your own business is scary, which is why its essential to be your own biggest cheerleader. You will always hear negativity and nay-sayers, which is why you have to stay focused and positive. I've been told every possible argument against starting a business…lack of security, bad economy, etc. etc. etc. Of course business fail all the time, but you have to commit to the belief that with enough hard work, yours will be the exception. And be prepared to work incredibly hard, all day, every day :)
What sets your Bridal Boutique apart from the rest?
Well, a lot of things really. First I would say the boutique itself. The setting we've established here is beyond imagination, if I do say so myself :). It's cozy and lovely -- a perfect spot for a day of shopping. I really unleashed all of my greatest Pinterest decor desires, so the interior of the store is very dear to my heart. Secondly I'd say our designers set us apart. We carry gowns that are not available anywhere else in this region, so that our brides are walking away with an exclusive look. And lastly, I'd say that my appointment style is definitely something brides can't get anywhere else. My knowledge of the bridal industry and of gowns themselves helps me lend a very unique experience to my brides, and I'm always so happy when I can assist them in this major decision.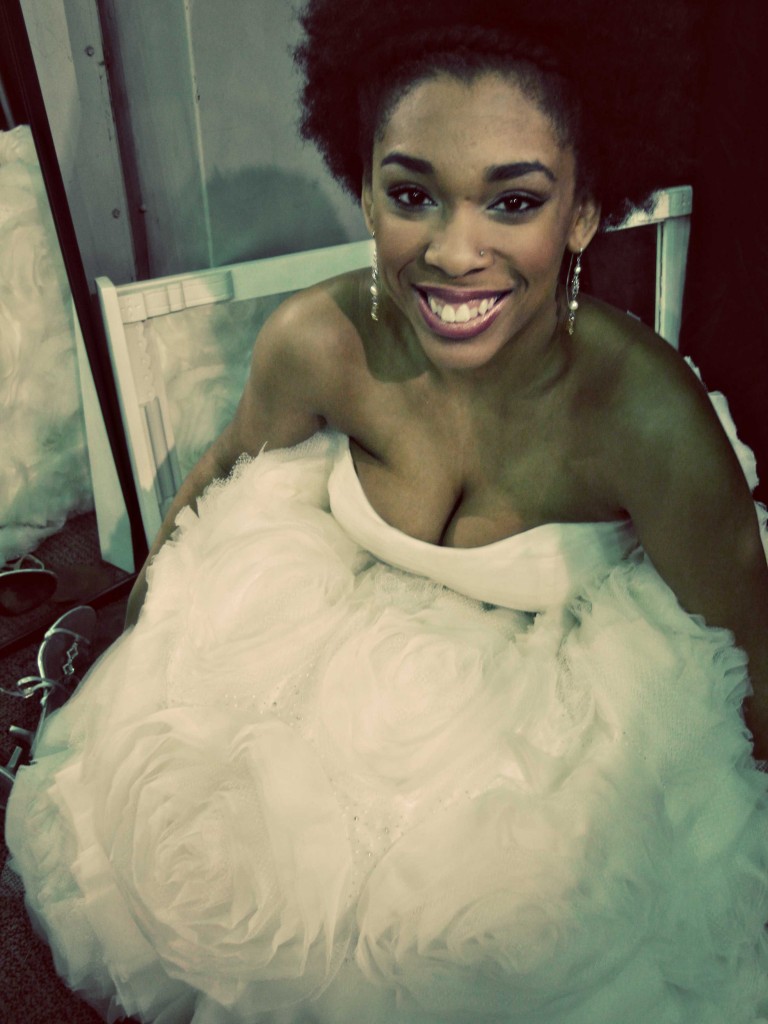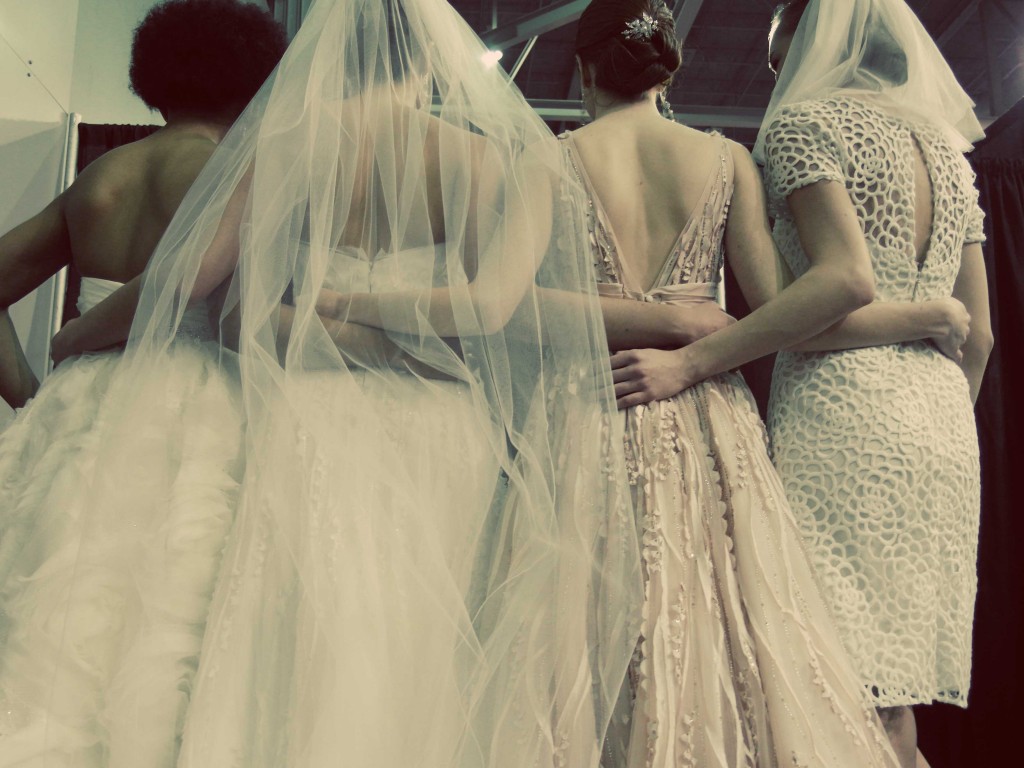 I am an uber fan of your personal style, (classy but not stuffy, fabulous but not over the top) what are some style essentials you think every woman must have?
First of all - thank you so much! I'm so flattered, especially coming from a fashionable woman like yourself :) Over time I've really come to appreciate the quality vs. quantity mentality when it comes to personal style. I'd rather have one pair of classic, high quality heels than a closet full of trendy $30 shoes. I also have a lot of fun with fashion -- life's too short to be boring and safe. If an outfit is feeling too basic (whether it be for a night out or a trip to the grocery store), I have a few go-to pieces that can add some pizzaz. Pieces like a fun hat or bold silk scarf can make an outfit instantly more interesting.

One major piece of advise I have for women is to invest in a 'wow' winter coat. So often people go for a basic black coat because it is neutral and goes with everything. However, you live six months of your life in your winter coat day in and day our, so why not have an interesting one? Opt for a bright color and you'll immediately stand out amongst a sea of black and grey.
Who is a woman you look up to & why?
Well, I'd say there are three women who I always find inspiring in different ways…and they're all brilliant brunettes, so maybe I'm a bit biased:) They are as follows:

For Business: Coco Chanel.

For Style: Jackie Kennedy

For Life: My mom

Reading Coco Chanel's biography was a major inspiration to me while starting this business. She broke barriers and revolutionized her industry, and was a woman who was light years ahead of her time.

I've always admired Jackie Kennedy's style and elegance. Timeless and conservative, but memorable. Plus, she proves a woman can adore fashion and decor and still be intelligent.

And I'd say I get my people skills and overall outlook on life from my mom. Rarely have I seen her without a positive disposition and cheerful smile. In a world where people can get grumpy so easily, it's amazing what a difference a cheerful hello to the Starbucks cashier can make.
Meet my Woman Crush Wednesday at any of the uber classy Events House of White Bridal Boutique has going on.
&& Check out the vid below for the fashion show she organized for the last Super Bride Sunday!