Euro Clay Mask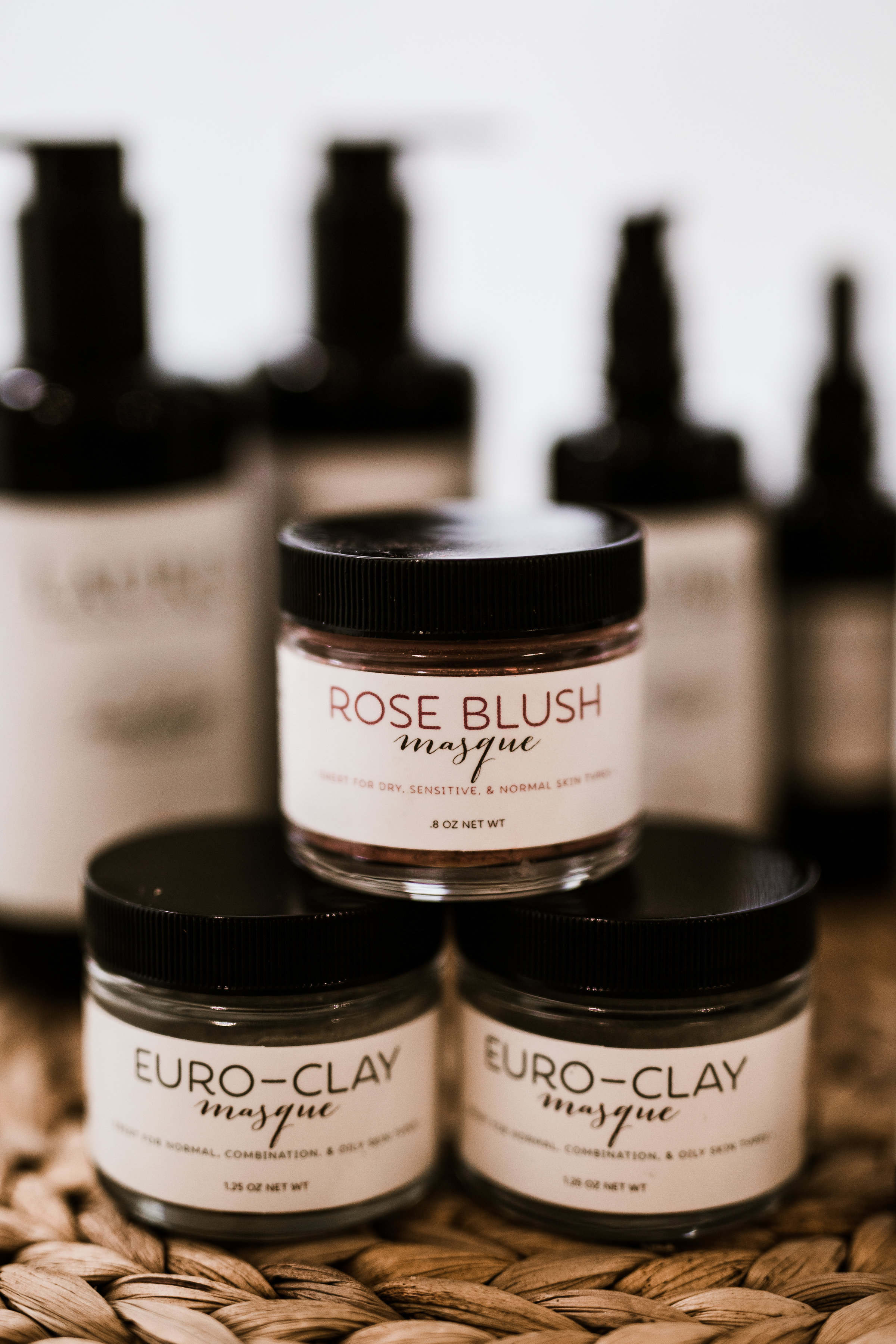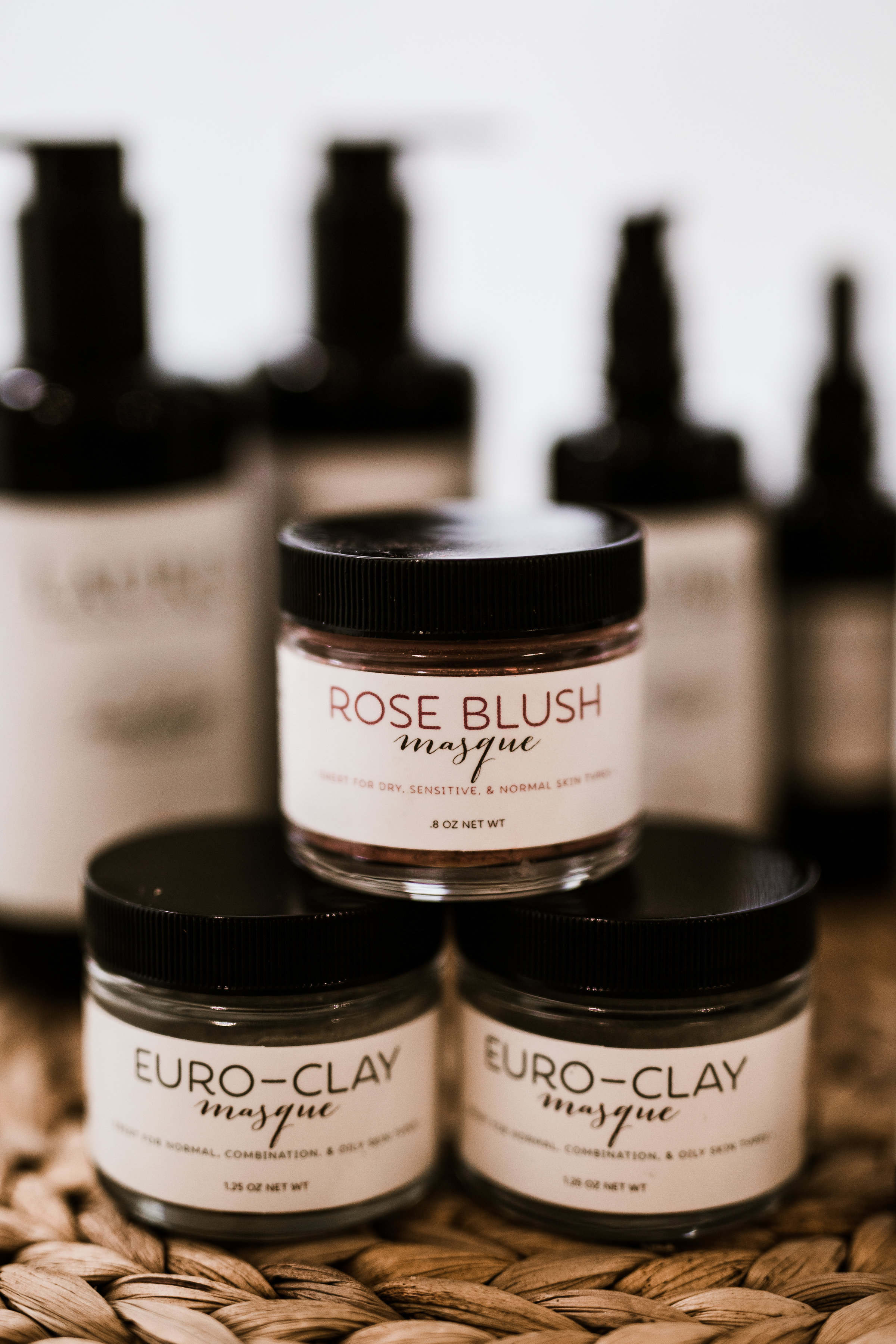 Euro Clay Mask
Since the days of Cleopatra, clay has been used to enhance natural beauty. Inspire your softer side with a mask fit for a queen. (We're talking about YOU, btw!)
The Euro-Clay mask is made with a luxurious combination of herbs and essential oils to help draw impurities from the skin and improve overall skin tone.
European Clay, Chamomile Powder, Lavender Powder, Calendula Powder, Honey Powder, Essential Oils (Frankincense, Bulgarian Lavender)
Net. Wt. 1.25 oz.
TO USE |
Sprinkle a small amount of the mask into a glass bowl. Slowly add our rose water, oil blend, honey or liquid of choice until you reach a desired consistency. Apply paste to damp face, leave on for 5-7 minutes (don't forget to relax!), and rinse with warm water.